Gov't Taco Restaurant
Vicostone Quartz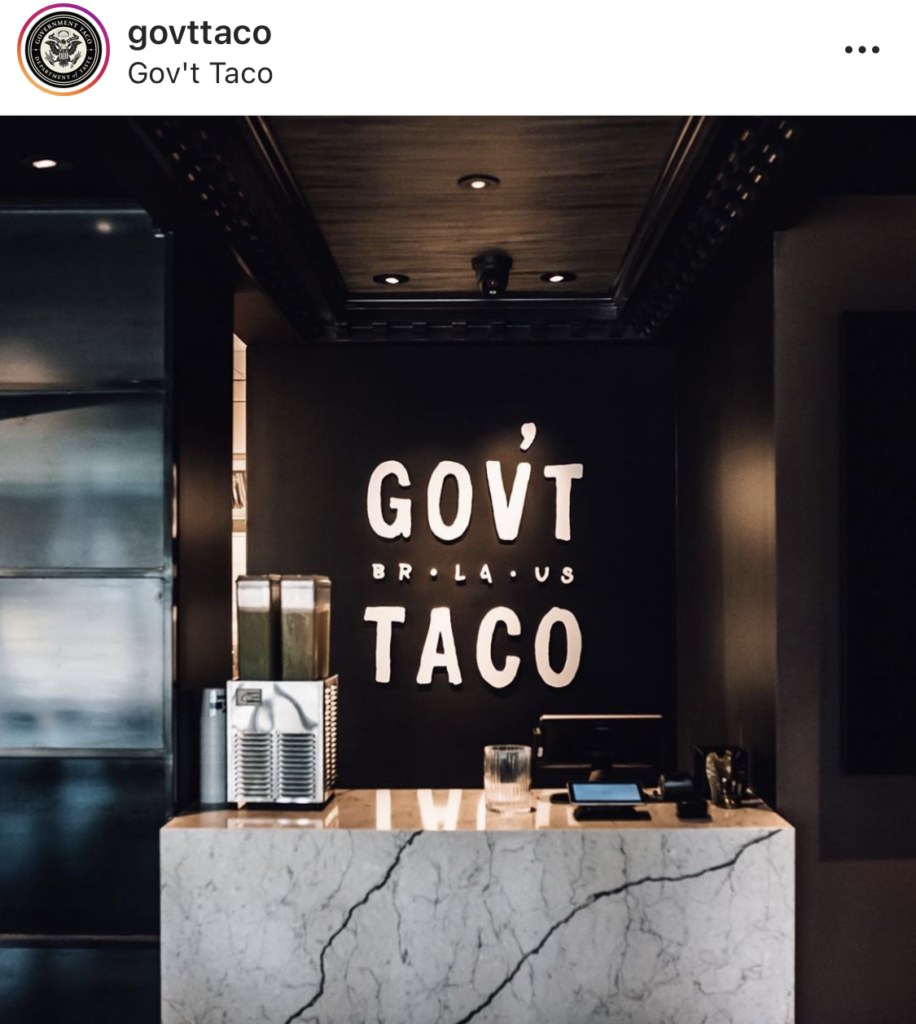 This commercial quartz project was fun for Southern LA Granite because it included a lot of playful elements. We helped their vision come to life with beautiful counters and great craftsmanship that make the space a great and inviting setting for customers to enjoy. Gov' Taco is a modern American taco restaurant for those yearning more options.
The design includes a mix of quartz colors creating a contrasting and fun setting. Gov't Taco used several designs like cubes and waterfalls. As a result, this created a very unique look.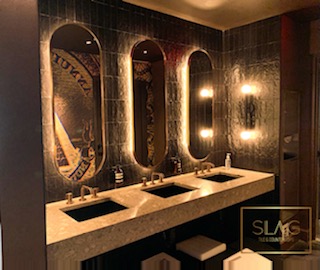 The bathroom's design includes a floating vanity with a 6 inch miter edge to create a modern & upscale look. To maintain the modern look, they used rectangle sink cuts with black undermount sinks.
The standing area is a Diamante quartz cube with striking veins for a bold statement. In addition, the bar was created with Ceppo Di Gre Vicostone with a 4 inch overhang. Therefore, dark and bold backsplash pairs nicely with a different tone countertop.
To learn more about Gov't Taco, visit their website or stop by.
SLAG specializes and enjoys unique and fun commercial projects. We love being part of unique ways to use stone. If you have an upcoming commercial quartz project and would like to go over design ideas and possibilities, contact us.