Taj Mahal Quartzite on 4th Floor Condo
Leathered Taj Mahal Quartzite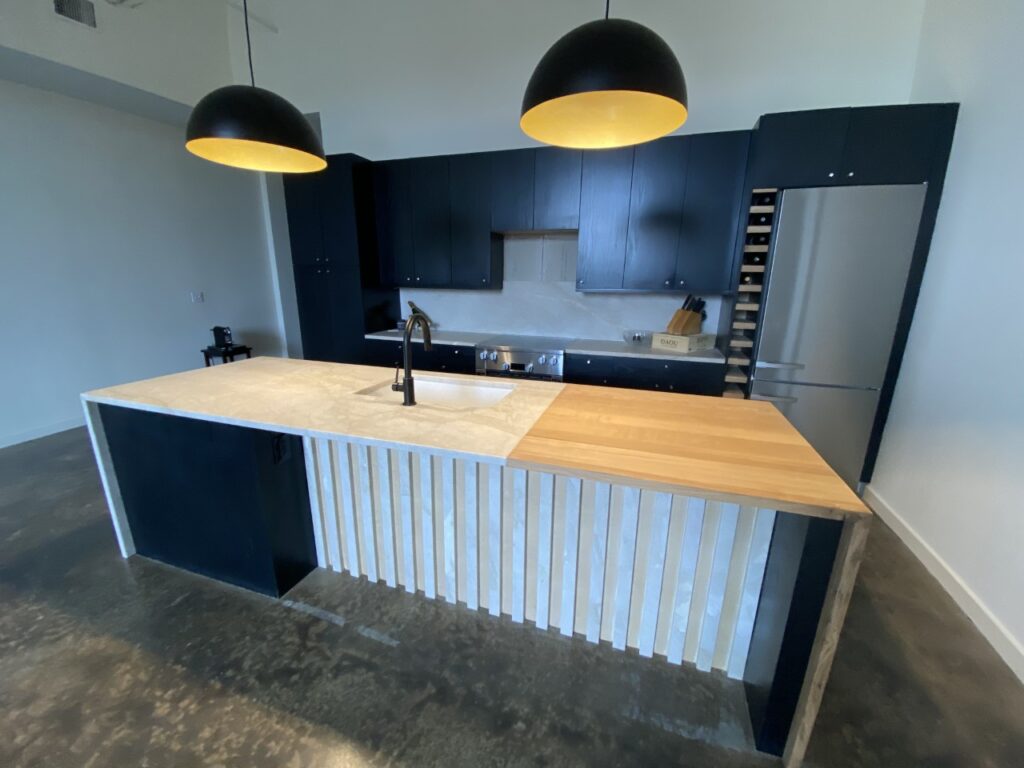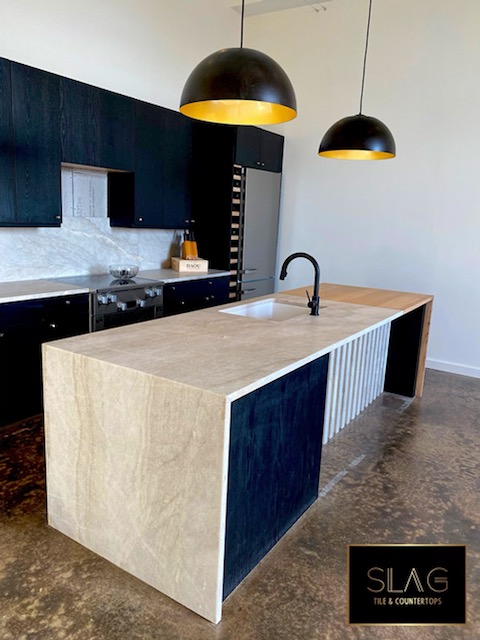 This 4th floor Leathered Taj Mahal Quartzite reno had several challenges because the customer wanted a seamless stone backsplash. Because we wanted accomplish this goal that made a very large and heavy piece. The Taj Mahal backsplash piece was too long to bring up through the elevator. Therefore, we came up with a creative strategy to bring it up through the narrow stairs up to the 4th floor and were able to accomplish the clients wish.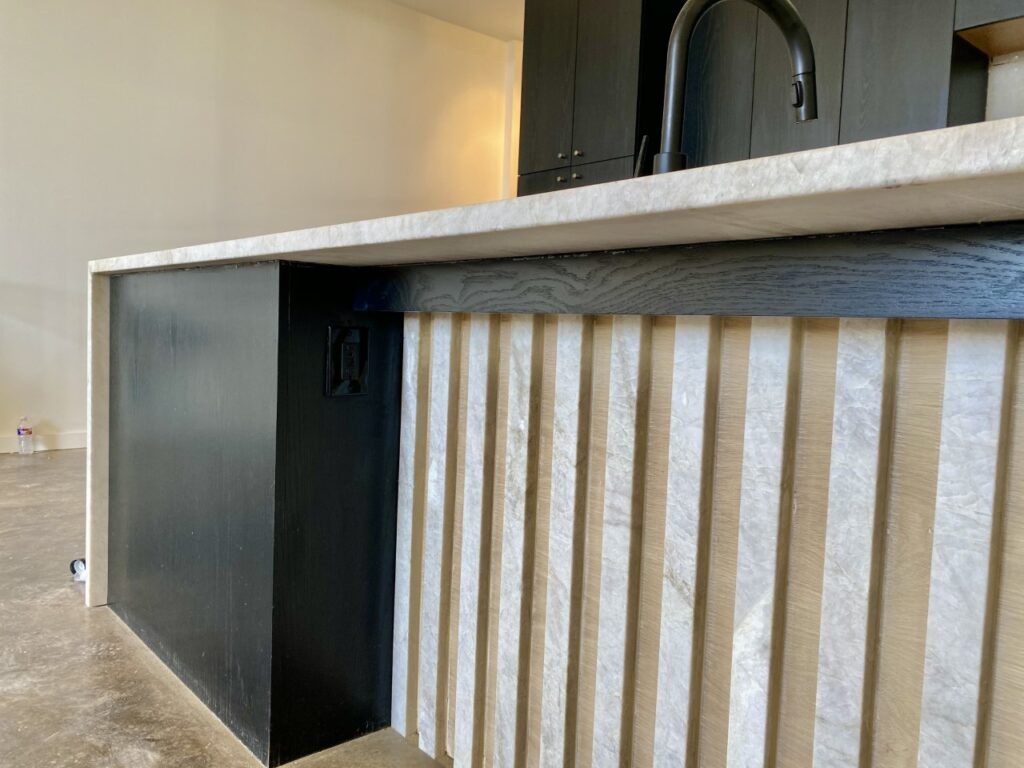 Custom island panel with oak wood.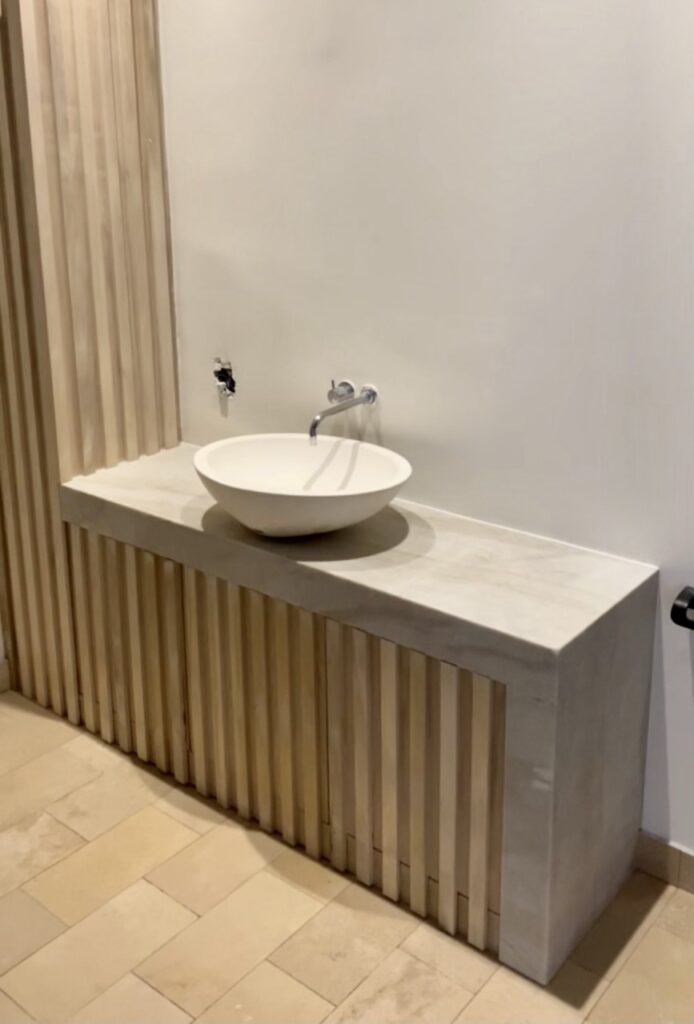 The bathroom consists of the same stone and panel wood design. The column pattern was used throughout for a consistent look. This bathroom vanity looks clean and contemporary paired with a vessel sink and a wall faucet. The waterfall side and and miter edge add an extra touch of details and brings out the quartzite from any view. Though simple, the design phase was carefully calculated to achieve this clean look.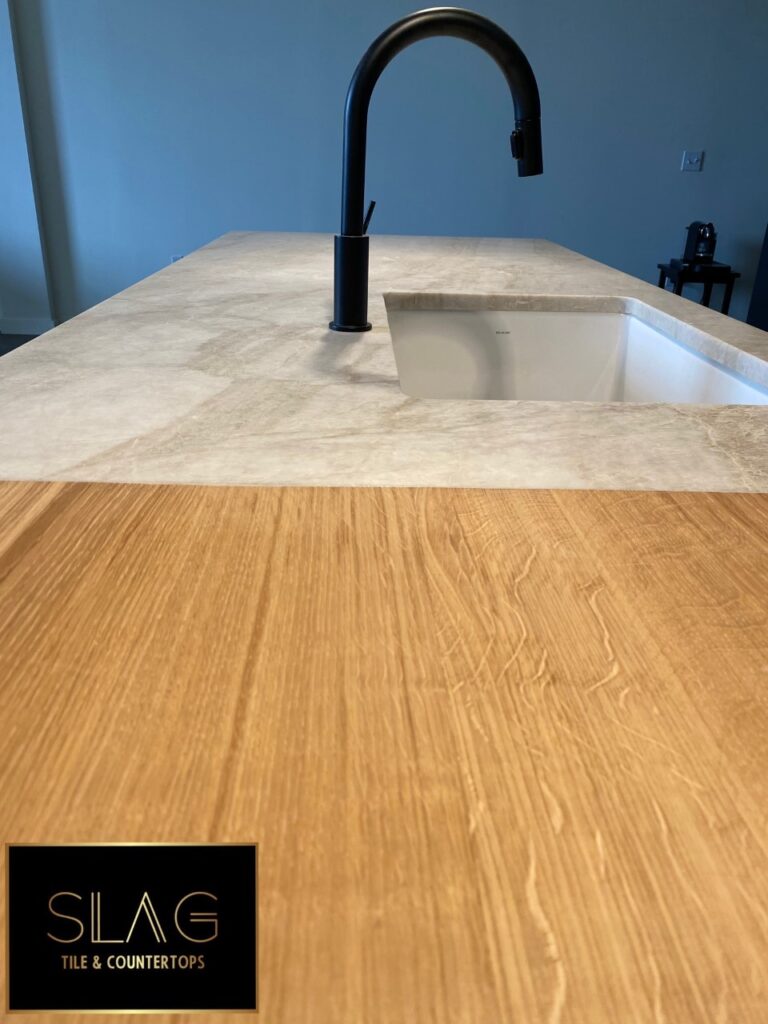 To check out more photos and videos from our projects follow us on facebook!